posted Jun.01.17 at 12:01 am

That's the end of this short but informational chapter. We'll be on a 2 week break between chapters, so We'll see you early June! The chapter will start updating on June 19th.
Edit: So just as this chapter was ending, my life started to take some unexpected turns and I suddenly had to move. I've been spending a lot of time having to pack and find a place to live. Everything got settled rather quickly and there weren't any huge problems in the process, but the end result is I'm moving to my new place this weekend and won't have internet until sometime monday.
Due to this, I'm going to have Supernormal Step's next chapter start Thursday the 22nd instead. So I'll have time to settle in and everything before starting updates. I hope you understand!
Hey folks! I'm helping out with Desrt Bus again this year!
Desert Bus is a charity marathon that raises money for children's hospital. Each year they livestream for a whole week, entertaining viewers in nerdy ways, having cool auctions for geeky things. It starts Nov. 17th at 10 AM PST.
As for my part, I've made posters for all 11 years of the event, and I'll be doing that again this year! I watch as much as I can and I draw all their antics onto a poster, which is then also sold off to help with the charity.
Tune in and watch! I always have a blast and I hope you do too!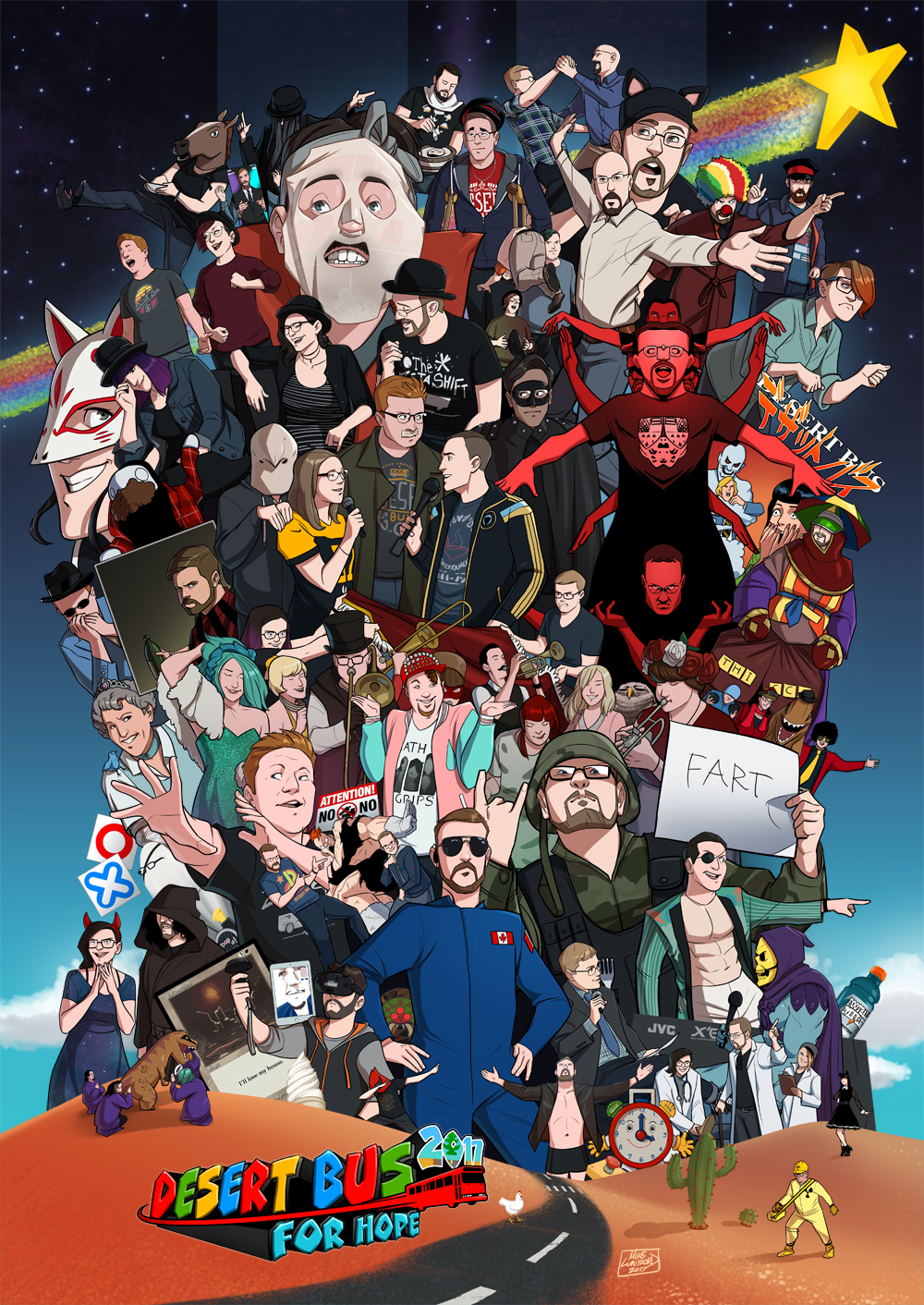 I haven't been doing great this year, so I'm selling my leftover ECCC prints finally! If you want one, you can get them for $10 each at my store here: https://www.etsy.com/shop/PulpPunk
Once the stock is all sold, there won't be any more made, so get them while you can!
Hey everyone! I got to do a NSFW comic for Slipshine! (an 18+ Only Website)
It's called Zuzka's Hex Life (find it in the Artist's Showcase). It's a story about a naked boy who stumbles across a punky witch's house in the woods. Check it out if you'd like!