posted Jun.01.17 at 12:01 am

That's the end of this short but informational chapter. We'll be on a 2 week break between chapters, so We'll see you early June! The chapter will start updating on June 19th.
Edit: So just as this chapter was ending, my life started to take some unexpected turns and I suddenly had to move. I've been spending a lot of time having to pack and find a place to live. Everything got settled rather quickly and there weren't any huge problems in the process, but the end result is I'm moving to my new place this weekend and won't have internet until sometime monday.
Due to this, I'm going to have Supernormal Step's next chapter start Thursday the 22nd instead. So I'll have time to settle in and everything before starting updates. I hope you understand!
Having a comments section on the comic was great at first, but lately it's just been making me more and more depressed. I don't blame anyone specifically for this, or really anyone who posted there, moderating them has just made me very sad, that's a me-problem I think.
Either way, getting depressed every time I post a page, or feeling anxiety about posting pages knowing I will have to face comments, makes drawing the pages harder. I needed to remove them for my own health and the health of the comic.
I hope you all understand.
My wife Melissa and I will be at ECCC this week! Come by and see us at our table at Y-10 in Artists Alley! We'll have lots of Supernormal Step books, Fan art prints, and stickers all for sale!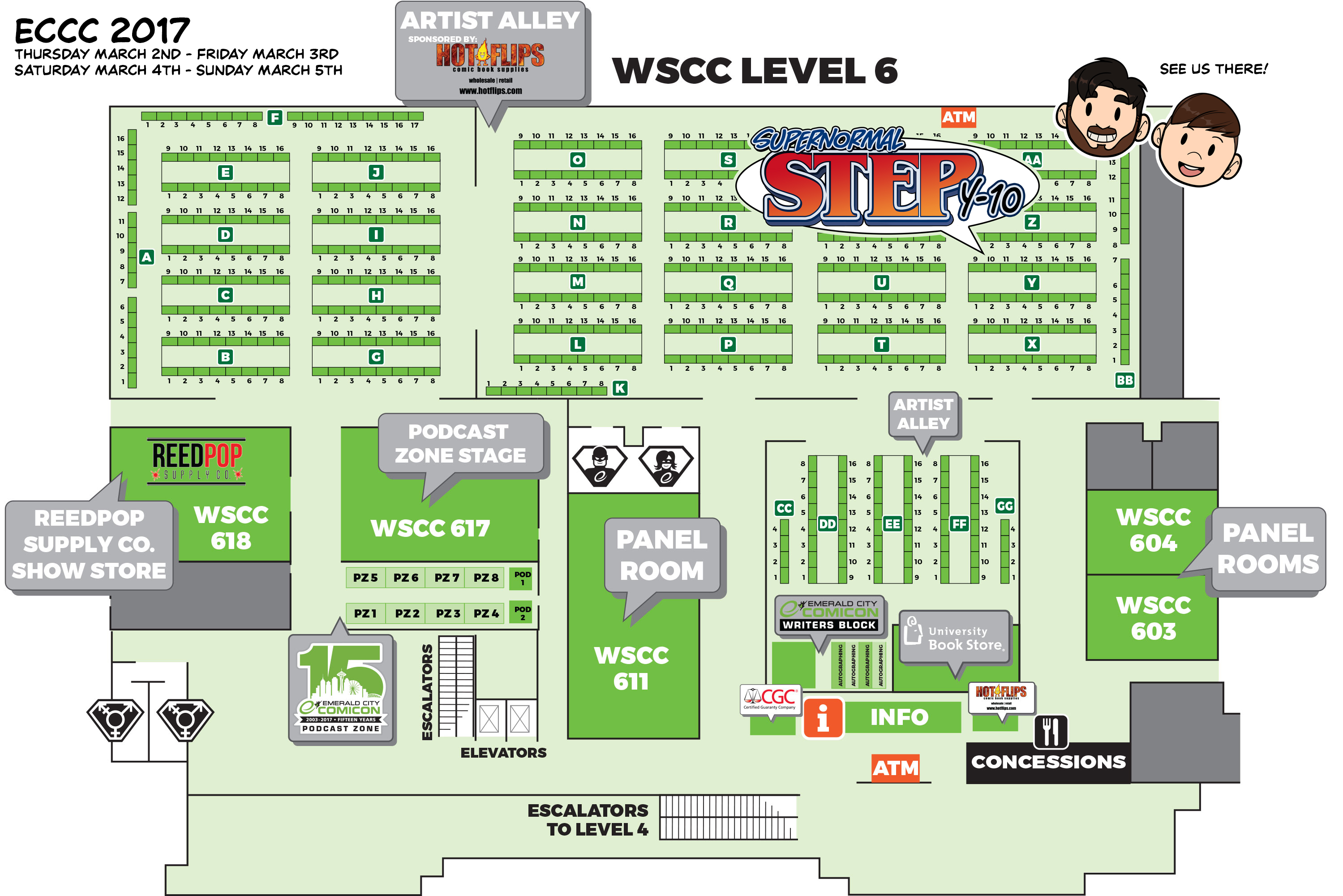 Don't panic!
Okay now that that's out of the way, it's true. I'm planning to end the comic in about a year! Not sure exactly how long it will take at the moment, but I decided a while ago I need to start working toward the end of this story and move on to something new.
I've been working on Supernormal Step since 2009, and when I started I didn't know much about writing. I've learned a lot since then, but with that comes the knowlege that I could do better with a stronger base to start with. So I thought I'd let you know ahead of time that this is it, we're headed for the endgame.
But just because Supernormal Step is ending, doesn't mean I'm done with webcomics. I'm already in the process of building a new world to play in. If you want to see me going through that process you could follow me on twitter, I've been posting some concept art and stuff there for a while now.
Until then, we still have a whole dang year! Hope you enjoy what happens next!