A lot of people miss out on my random art streams, so I'm going to put a couple on a set schedule, so you'll know when I'm going to be streaming! I'll still do random ones when I feel like it, but I figured a few scheduled ones would help people out!
From now on I'll be streaming on my Picarto channel at these times every week:
Sunday at 7:00 PM Pacific Time
Thursday at 1:00 PM Pacific time


Sundays will most likely always be future Supernormal Step comic pages. Thursday could change from week to week, if I'm having a bad week it might be more comic pages, but usually it will likely be something else like a random illustration. Hope this helps!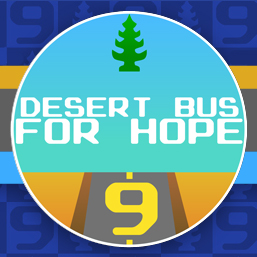 Desert Bus for Hope 9 is here! And as usual I'm doing the poster! Desert Bus is a charity drive where people entertain viewers 24/7 to raise money for Child's Play, a charity that donates games and toys to children's hospitals. They'll be going all week so tune in! And I'll be chronicling all the things they do on a poster that I'm drawing throughout the event. Stop by! See the craziness! Spread the word! Donate if you can, but even if you just watch it's a ton of fun!
The RPG I did illustrations for (and will continue to do illustrations for) launched it's Kickstarter today!
Check it out! And back it if you like what you see! The more stretch goals are reached, the more work I'll get to do for it!