posted Aug.31.15 at 12:01 am

Akela cutting her own hair can't be any worse than Akela cutting someone else's hair. At least this time she might pay attention.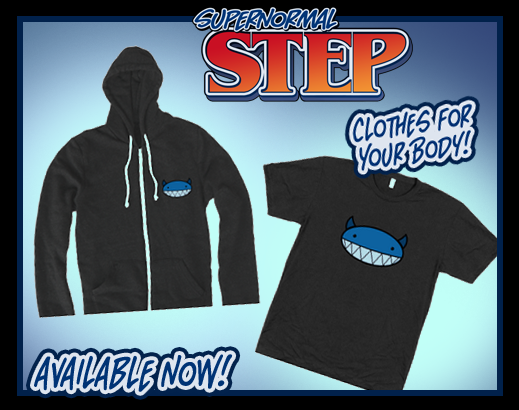 Supernormal Step Merch exists again! Get yours at the Supernormal Step store!
Finally! It took me way too long to get these done, but Supernormal Step Vol. 5 and the single issue special Encore are in the Store! Both available in print and digital versions!
Sorry for the wait on those! It's been a hectic year for me so far. Hopefully the next time I need to get books done I'll be able to get them out more quickly!
Looks like there are missing pages throughout the archives since the redesign! The main problem seems to have been apostrophies in the filenames of some pages. So if you're re-reading through and notice some pages missing, let me know! I'll try to fix it.
I've fixed a few already and there were some MAJOR pages gone from the archives for the past week. Anyone who read through since the redesign must have been a bit confused!
Hopefully if it isn't all fixed yet, it will be soon, sorry for the issues!