posted Sep.04.15 at 12:01 am

This band must have a pretty big budget huh?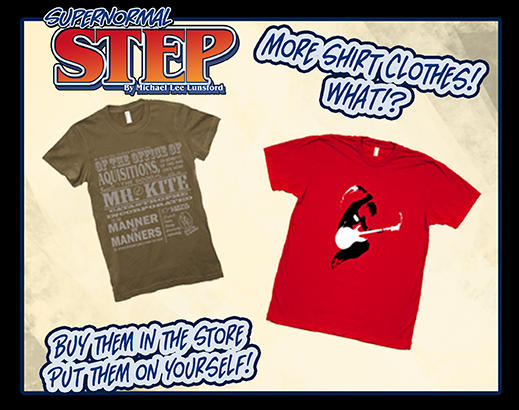 That's right more in the store! And both have multiple colors, so you have lots of options!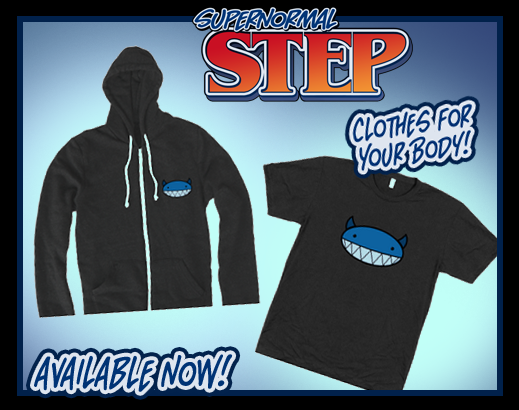 Supernormal Step Merch exists again! Get yours at the Supernormal Step store!
Finally! It took me way too long to get these done, but Supernormal Step Vol. 5 and the single issue special Encore are in the Store! Both available in print and digital versions!
Sorry for the wait on those! It's been a hectic year for me so far. Hopefully the next time I need to get books done I'll be able to get them out more quickly!